GRIFFITH BLUE HEART 501C3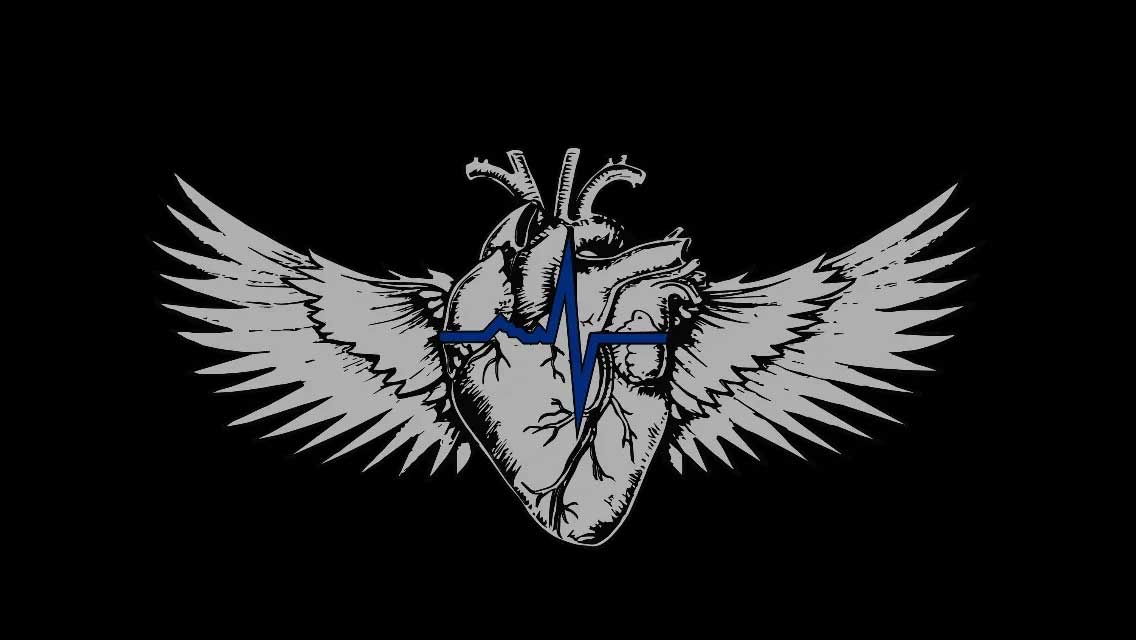 "EARN EACH DAY"
Griffith Blue Heart 501.c(3) specializes in training, preparing, and equipping law enforcement for cardiac emergencies.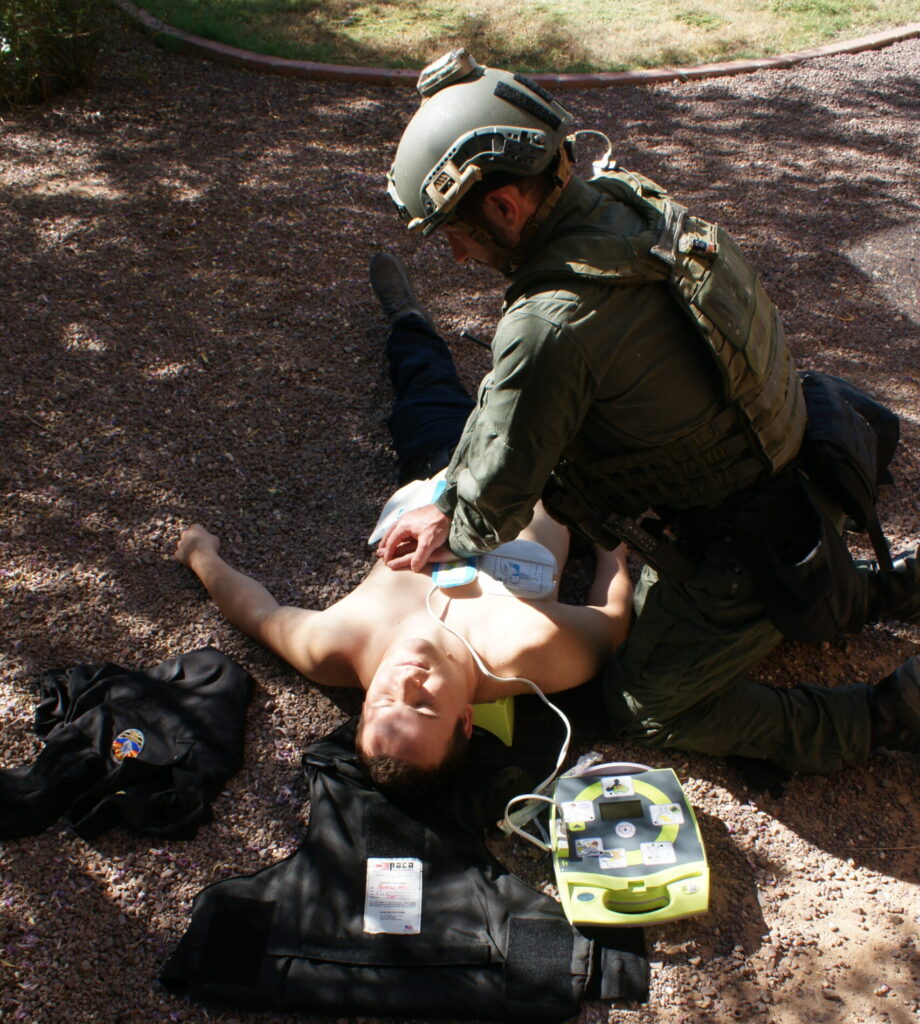 Help Cops Save Lives
Our goal is to encourage the community to donate to Griffith Blue Heart 501.c(3) Nonprofit to help police officers save lives. Donations go directly to helping prepare, train, and equip law enforcement for resuscitation emergencies like: Cardiac Arrest, Uncontrolled Bleeding, Overdose Reversals, Drownings, Choking, and more.
Many employers have matching donation programs making it so you can double the impact of your donation. Check with your employer(s) to see if you qualify.
To make a much needed monthly donation, just click the "DONATE" button, enter the amount you'd like to donate and click the "make this a monthly donation" box.
Your generous donation will make an impact and help officers save lives.
OUR TEAM
Griffith Blue Heart is led and operated by subject matter experts who interweave their experience as a first responders, out of hospital sudden cardiac arrest survivors, and instructors. Our services are designed to help the cardiac community at every level with practical, reality-based solutions and programs. Our programs are unmatched and innovative to increase emergency cardiac survival in an unprecedented way by providing our first responders with the right equipment and training to best serve their communities.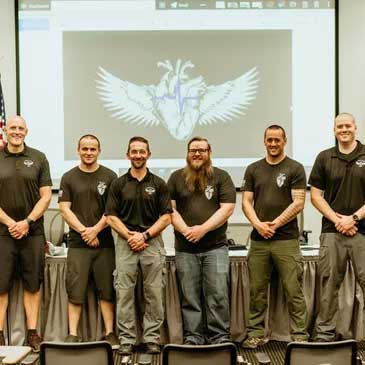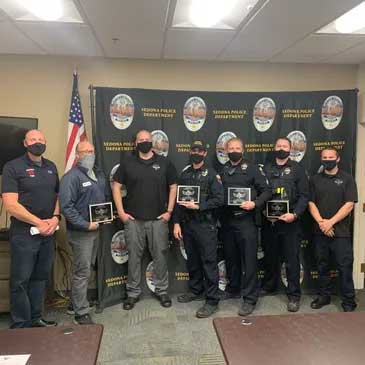 OUR DIFFERENCE
Our services and instruction are reality-based from lessons learned in the field as first responders and first-hand cardiac arrest survival. We offer one of a kind services and training designed to increase emergency cardiac survival by outfitting, instructing, and inspiring our fastest first responders; peace officers.
OUR MISSION
"It is the mission of Griffith Blue Heart Nonprofit to prepare, train, and equip law enforcement to increase out-of-hospital survival of time-sensitive medical emergencies."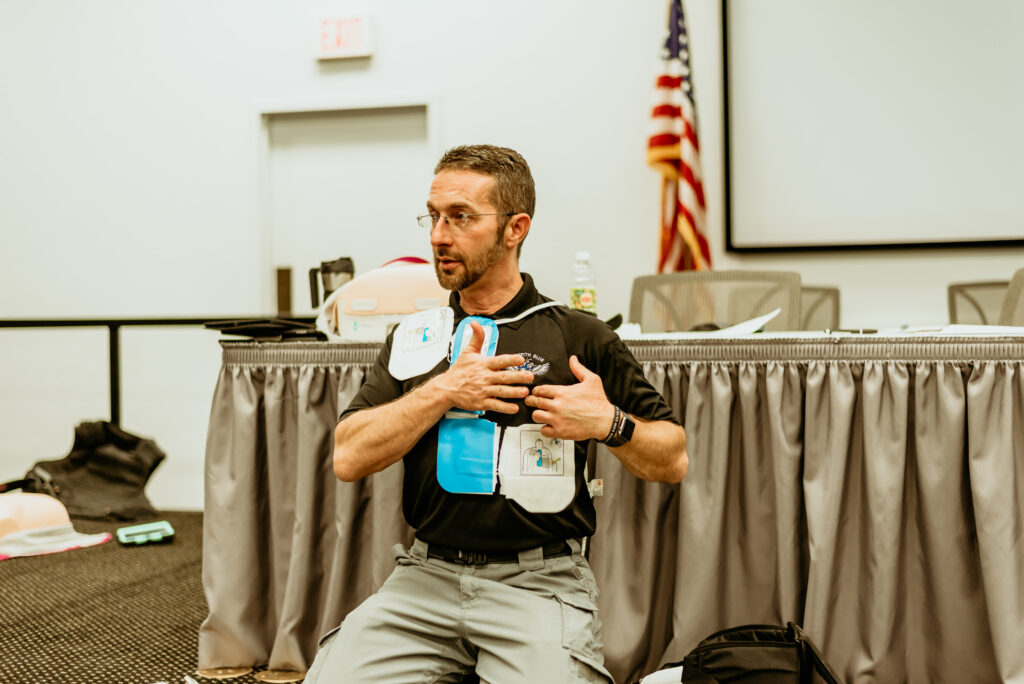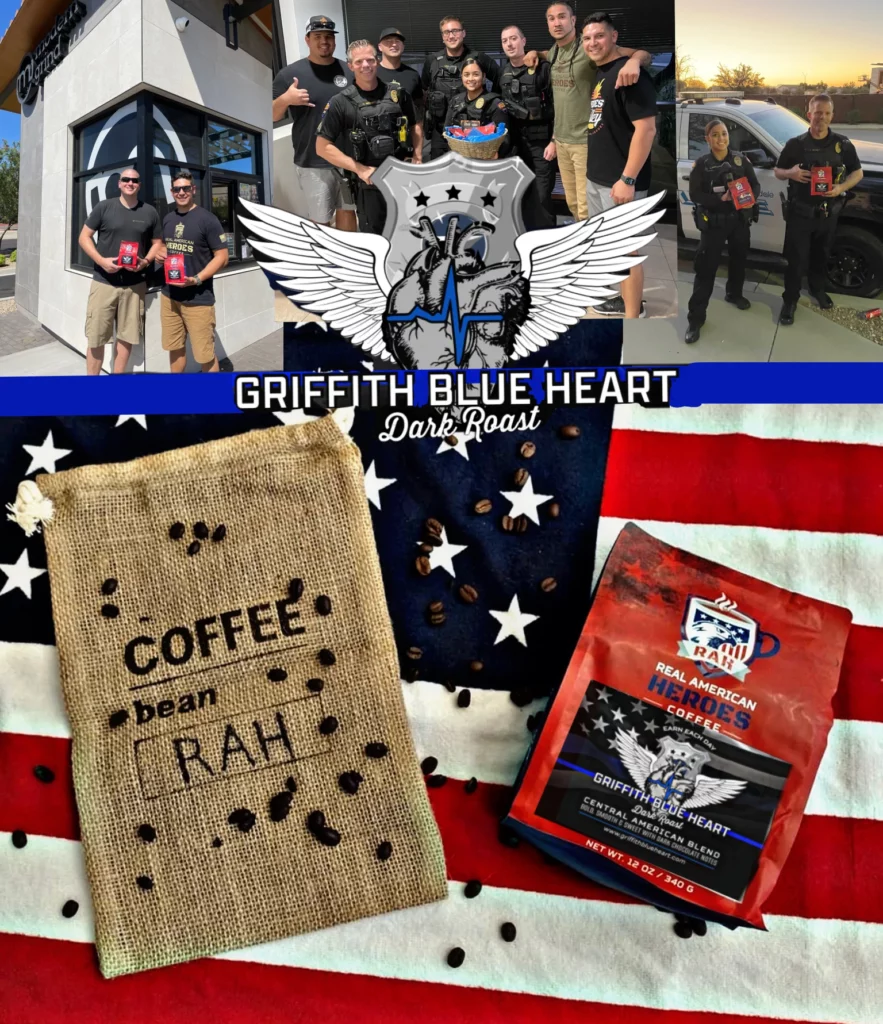 GRIFFITH BLUE HEART DARK ROAST
Griffith Blue Heart Nonprofit is proud to partner with Real American Heroes Coffee to launch a custom Griffith Blue Heart Blend! All proceeds help further our partnering police agencies resuscitation programs. It's an incredibly smooth dark roast and we're proud to have our name on it!