REAL AMERICAN HEROES COFFEE
Griffith Blue Heart Nonprofit is proud to partner with Real American Heroes Coffee to launch a custom Griffith Blue Heart Blend! All proceeds help further our partnering police agencies resuscitation programs. It's an incredibly smooth dark roast and we're proud to have our name on it!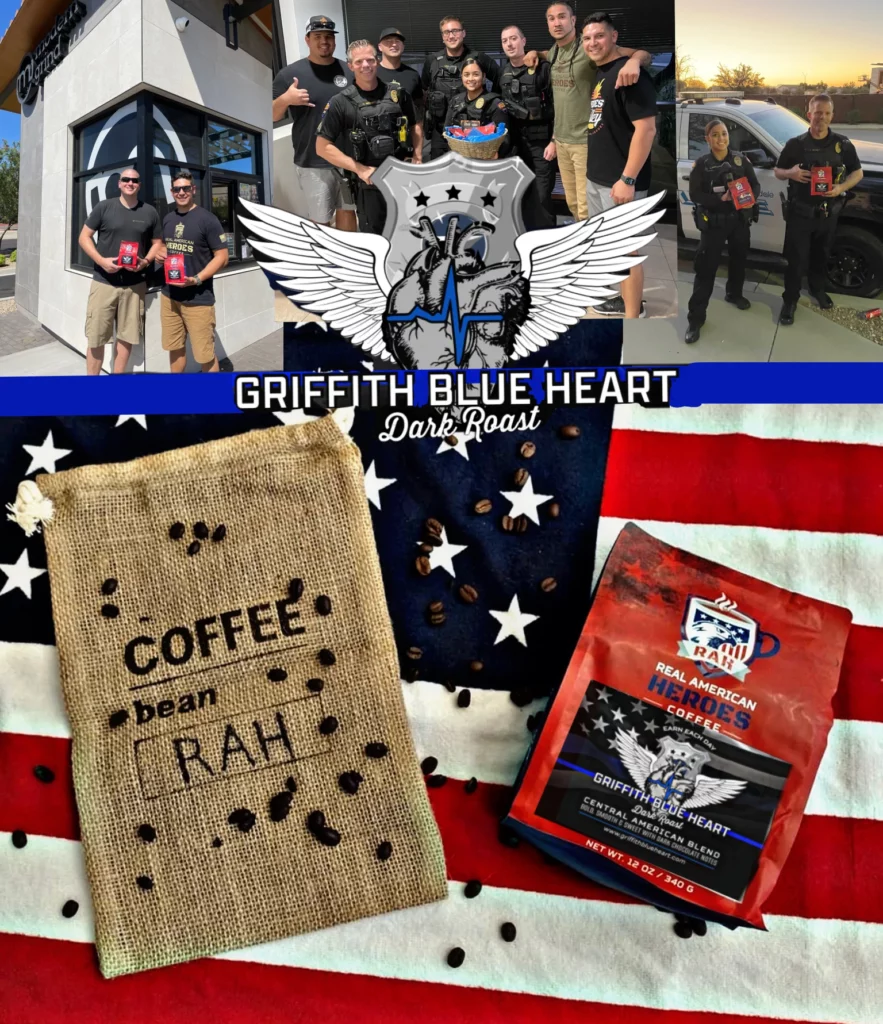 GRIFFITH BLUE HEART DARK ROAST
A blend of carefully selected Central American beans, this blend is roasted to a bold, smooth, and sweet flavor with dark chocolate notes for the perfect taste!
Origin: Central American Blend
Real American Heroes Coffee is a Phoenix, Arizona veteran owned and operated organization.