PTSD911 Presents – OFFICER BRANDON GRIFFITH, CEO OF GRIFFITH BLUE HEART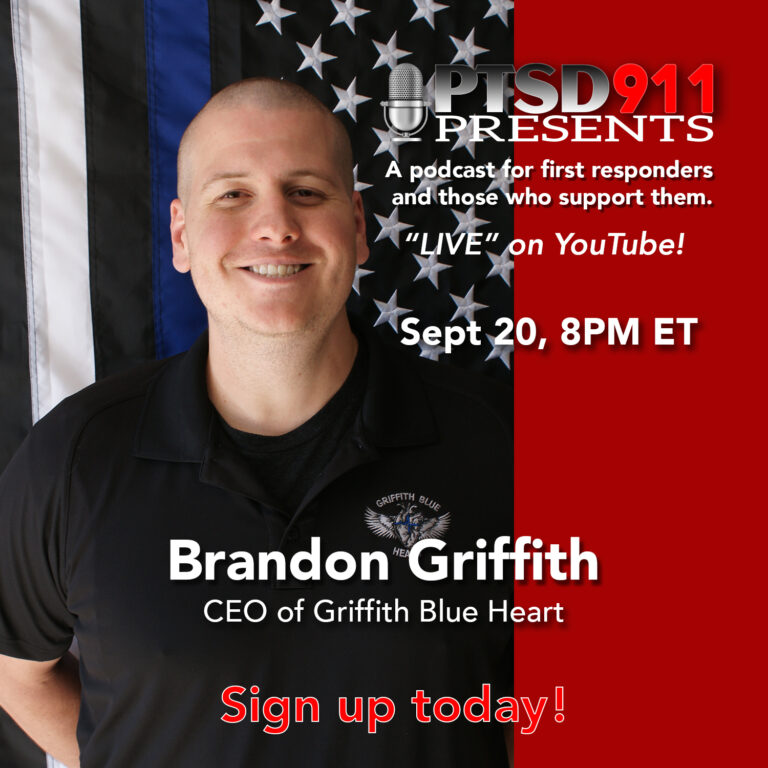 For those who couldn't make the live event on 09/20, here is the YouTube link to the most recent episode of PTSD911 Podcast I was lucky enough to be a guest on.
I was thrilled to be invited on the show by Filmmaker, executive producer, and PTSD911 podcast host Conrad Weaver.
In the episode we discuss the prevance of heart disease in law enforcement, how police are uniquely positioned to make large impacts on out-of-hospital survival of time sensitive medical emergencies (cardiac arrest, uncontrolled bleeding, overdoses, drownings, etc), my story of survival, mental health tolls of resuscitation emergencies, Griffith Blue Heart 501.c(3) programs, and much more.
Don't miss this heartfelt discussion and insight into police resuscitation. The episode will be available on Apple podcasts and anywhere else you get your podcasts.