Roll With The Punches | Stress, Survival & Second Chances | Brandon Griffith – 659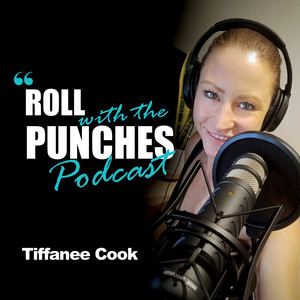 Brandon Griffith not only got a second chance at life, but also a second chance at being a guest on this show… talk about winning! Last time we spoke to Brandon we heard about his 16.5-minute brush with mortality as he lingered in the space between life and death after experiencing a sudden cardiac arrest at home. Thanks to great CPR and access to a defib he's here to tell his story and to make a difference in the world.
In today's episode, we delve into various facets of Brandon's life, both as a police officer before his near-death encounter and the transformation he underwent afterward. We explore how Brandon (and law enforcement in general) navigates and equips themselves to handle high-stress critical incidents better than ever before. Moreover, we discover the purpose Brandon is pursuing with this second chance he's been granted – oh and not to mention the moment he intentionally subjected himself to a taser, just to ensure it wouldn't pose a risk to his life while on duty!
September 5th, 2023
Host: Tiffanee Cook