Fight the Burnout-Chris & Brandon pt. 2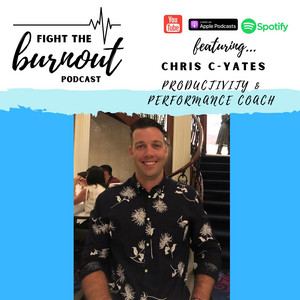 Join us for a special episode of our podcast as we welcome Chris and Brandon, two individuals who have faced adversity and overcome incredible challenges.
In this episode, Chris and Brandon sit down for the second time to share their stories, experiences, and perspectives on the impact of service and self-care, as well as the importance of community support.
But that's not all! Chris has also committed to donating all proceeds from his motorcycle tour to Griffith Blue Heart, in support of their mission to save lives and improve cardiac preparedness in law enforcement. Tune in for a powerful and inspiring conversation that you don't want to miss.
Chris, an American-Kiwi who once served as a police officer, has transformed his love for motorcycles into a form of therapy, using it to heal from burnout and PTSD. With the Lean Into It Experience, Chris has dedicated himself to helping other first responders take charge of their mental health.
And Brandon, a decorated police officer, is the owner and founder of Griffith Blue Heart, a non-profit organization dedicated to improving the cardiac preparedness of law enforcement. As a cardiac arrest survivor himself, Brandon has a unique perspective on the importance of lifesaving training and awareness in the field.
March 1st, 2023
Host: Chris Chandler-Yates